Trademark  is the symbolic representation of a company, entity, product or service, something allowing its immediate identification. It may a single word or have elaborate fonts, a symbol (design) or both.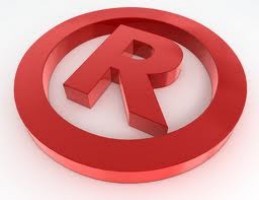 After a simple search to verify its availability, we file the Trademark registration application with INPI (the Brazilian Patent and Trademark Office) and follow official publications, informing proceeding stages until the final decision and consequent delivery of the Certificate of Registration, valid for 10 (ten) years from the date of granting, which is extendable for subsequent equal periods.
Trademark Options:
•Nominative: Constituted just by words, letters or numbers.
•Figurative: Represented solely by a drawing, image or any other graphic signal.
•Mixed: Formed by both, nominative and figurative, elements and which writing is stylized.
•Tridimensional: Plastic form of a product or pack with distinctive capacity per se, not linked to any technical effect.
Concerning its nature, the trademark can be:
•For products or services: To distinguish products or services.
•For certification: To attest products or services with given quality rules, nature, material, etc.
•Collective: To identify products or services originated from members of one given entity.
"TRADEMARK IS ONE OF THE GREATEST ASSETS OF A COMPANY"
Related(s) subject(s)…